Blueberry Basil Rosé Smash Recipe
December 28, 2022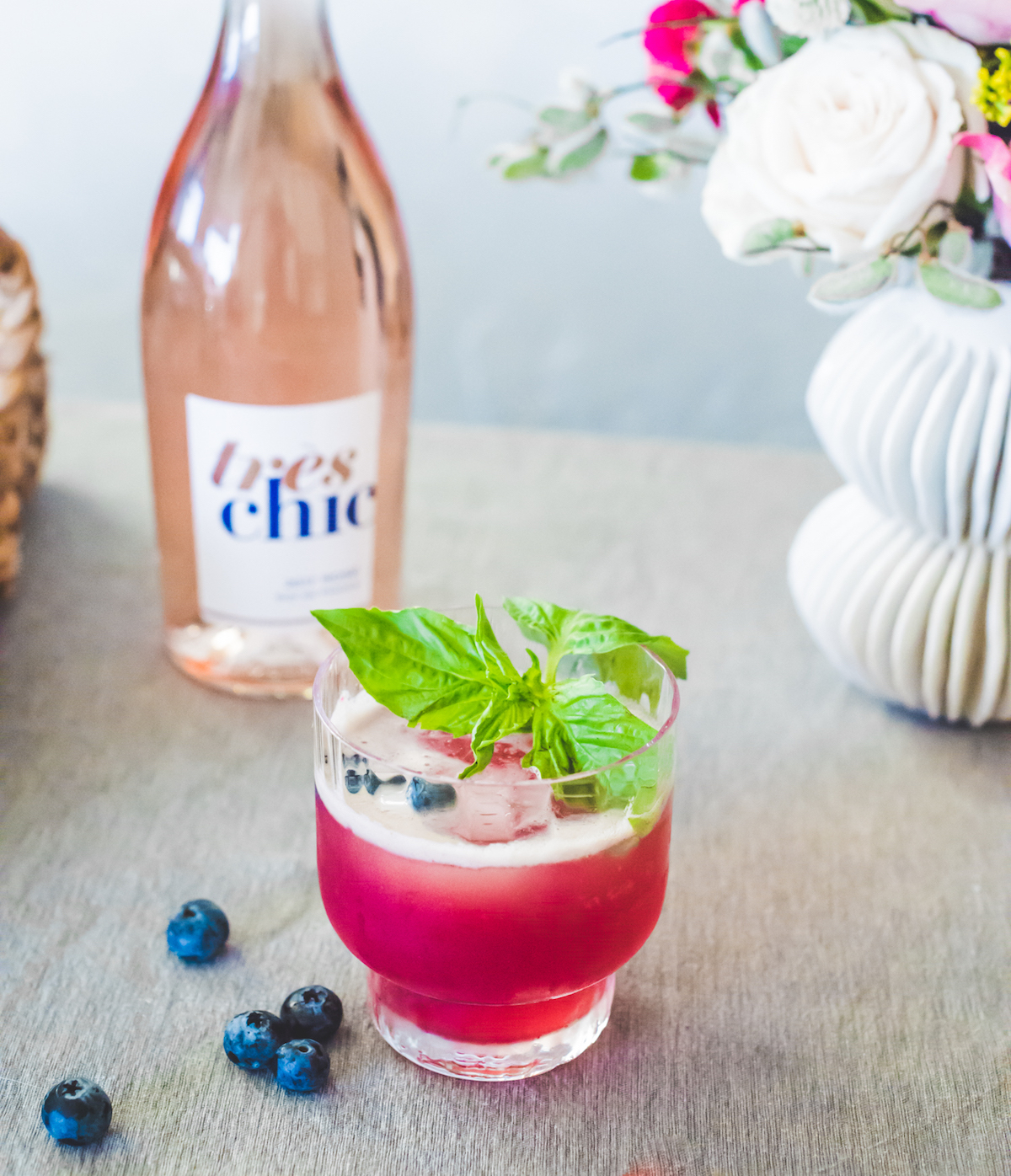 Ingredients
4 oz Très Chic Rosé Wine
¾ oz Gin
1 oz Coconut water
¾ oz Lemon juice
½ oz Simple syrup or 1 tsp sugar
⅓ cup Blueberries, muddled
4 Muddled basil leaves
Garnish: blueberries and basil leaves
Add Très Chic Rosé, gin, blueberries, coconut water, lemon juice, and simple syrup to a shaker. Muddle the blueberries. Add the basil leaves and muddle gently. Add ice and shake. Double strain into a glass with ice. Garnish with blueberries and basil leaves.
Use code (LGCPROMO) for 15% your first purchase of  Wine from us.
See what other recipes we have in our free downloadable booklet here.
In collaboration with craftsandcocktails.co