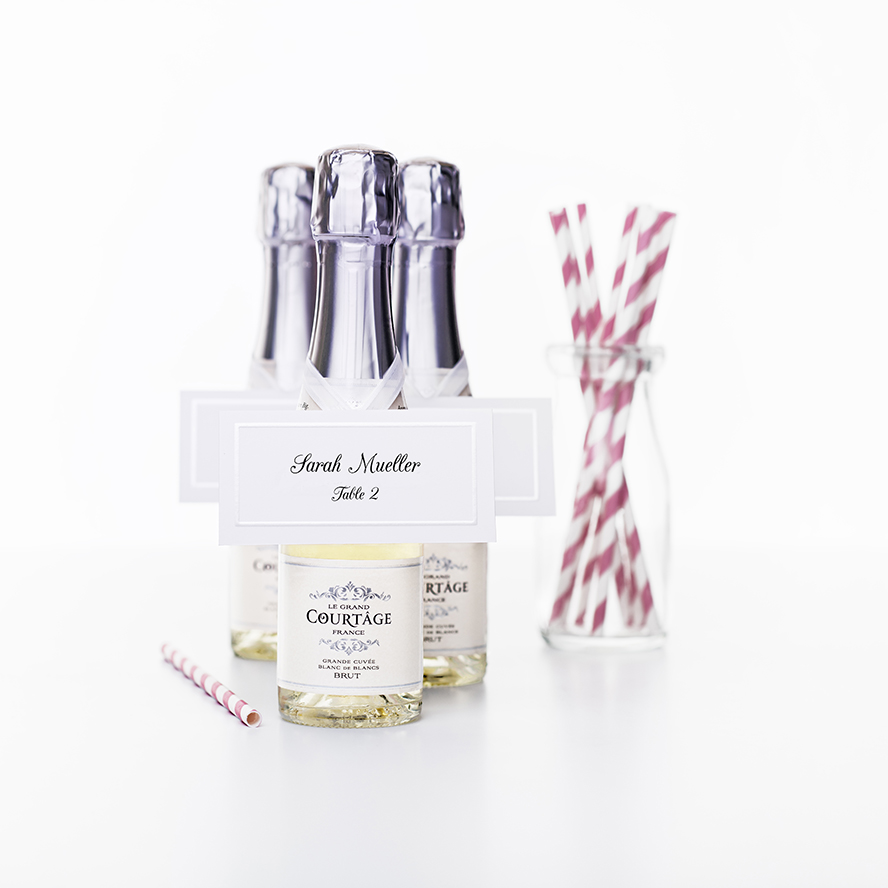 Le Grand Courtâge
Mini 187ml Favors
For a chic way to celebrate at a bachelorette party or wedding, we suggest serving our Courtâge Cuties-the perfect single serving indulgence for you and those you love!
Each adorable 187 ml bottle is the perfect size for you and your guests to enjoy in the suite while getting ready, in the limo on the way to the party, or anywhere your festive plans may take you! Light and easy to carry, our mini bottles of Blanc de Blancs Brut and Brut Rosé add a dash of glamour to your fete.
Serve in a glass or with straws that match your color scheme. Colored paper straws are a nice addition to your theme, and also prevent make-up and wardrobe faux pas. Fabulous!
Indulge guests further with personalized name cards to show them how special they are to you! Or, personalize each bottle with your name and that of your partner, as well as the date of your wedding for a memorable wedding favor that will make everyone "Cheer!"